Cerro Koi Field trip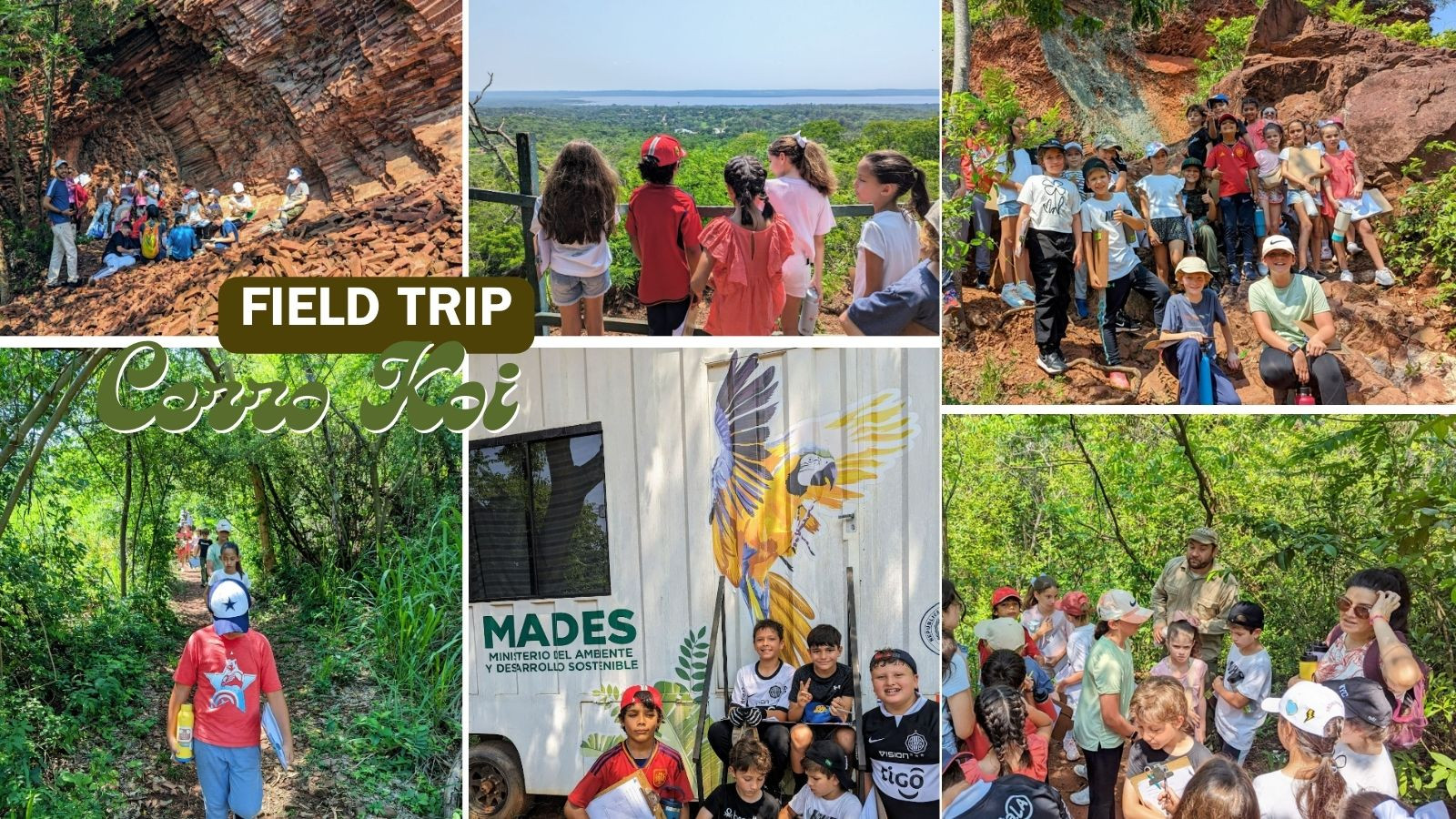 Every year the 4th grade students take a scientific excursion to Cerro Koi to observe the unique rock formations there as part of their earth science unit.
Our environmental explorers took their science notebooks with them to make observations in the form of diagrams, notes, and questions as they observed the geology of Cerro Koi. Students also learned about native plants, some of which have uses in terere, and the animals that inhabit the national park.
Well done 4th graders!
----------
Cada año los estudiantes de 4to grado realizan una excursión científica a Cerro Koi para observar las formaciones rocosas únicas allí como parte de su unidad de ciencias de la tierra. Nuestros exploradores ambientales llevaron sus cuadernos de ciencias para realizar observaciones en forma de diagramas, notas y preguntas mientras observaban la geología de Cerro Koi. Los estudiantes también aprendieron sobre las plantas nativas, algunas de las cuales tienen usos en terere, y los animales que habitan el parque nacional. ¡Bien hecho alumnos de 4to grado!