ASA Students participate in the San Francisco MUN Conference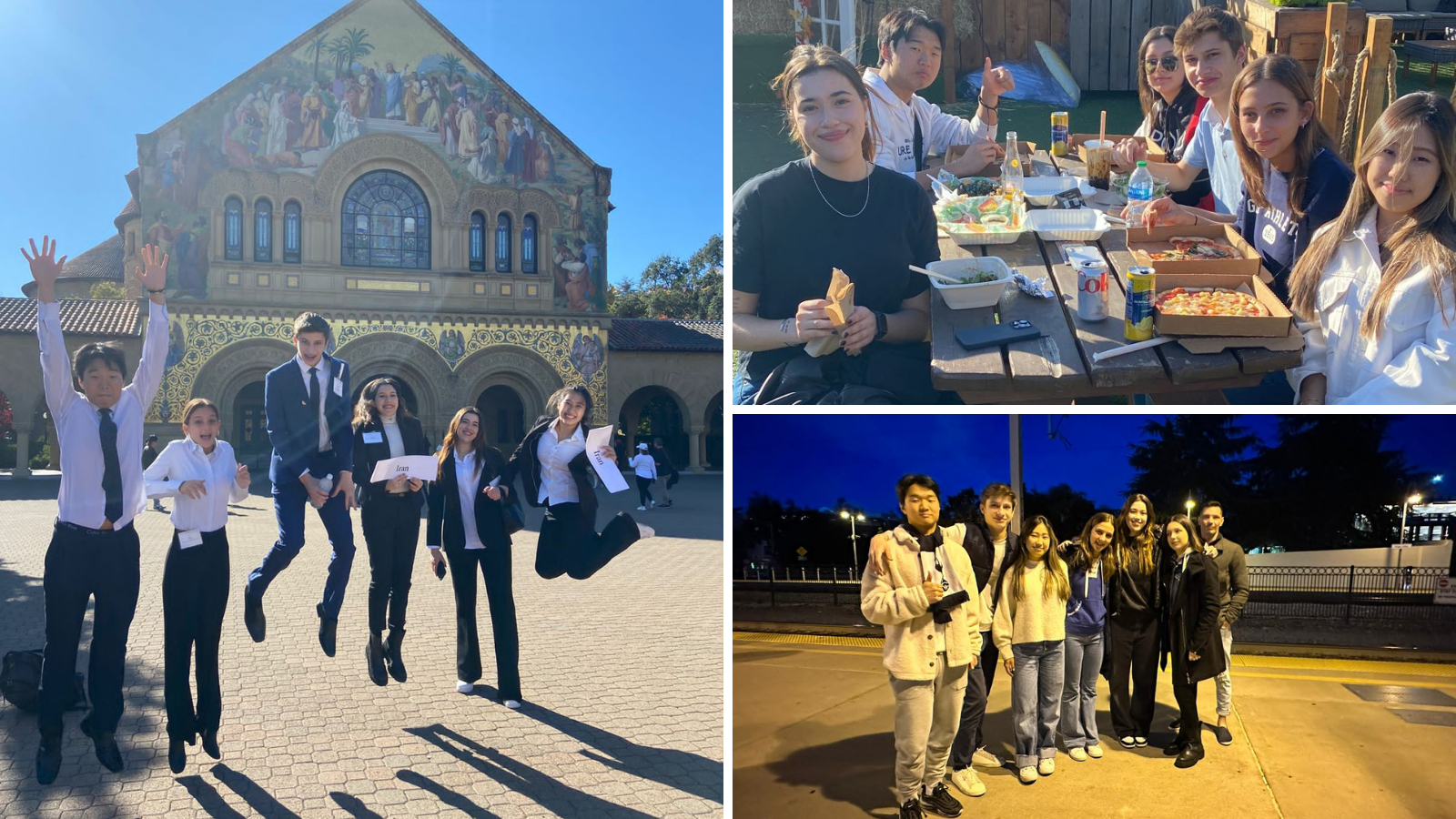 Model United Nations, also known as MUN, is an educational simulation in which students learn about diplomacy, international relations, and the United Nations. In recent years ASA has participated in conferences in New York, Los Angeles, Buenos Aires, and now San Francisco. Students develop confidence and leadership skills through experience. MUN conferences are opportunities to practice research, public speaking, teamwork, negotiation, and writing skills in a safe and structured environment.
ASA has won several awards in recent years, with Jakob Usandivaras winning the 'Best Position Paper' at the Stanford University MUN Conference in San Francisco. To achieve this award, Jakob's paper was a controversial issue that was well-defined, well-researched and had a clear position on the issue along with a convincing argument.
----------
Model United Nations, también conocido como MUN, es una simulación educativa en la que los estudiantes aprenden sobre diplomacia, relaciones internacionales y las Naciones Unidas. En los últimos años ASA ha participado en conferencias en Nueva York, Los Ángeles, Buenos Aires y ahora en San Francisco.
Los estudiantes desarrollan confianza y habilidades de liderazgo a través de la experiencia.
Las conferencias MUN son oportunidades para practicar habilidades de investigación, oratoria, trabajo en equipo, negociación y redacción en un entorno seguro y estructurado.
ASA ha ganado varios premios en los últimos años, y Jakob Usandivaras ganó el 'Mejor artículo de posición' en la Conferencia MUN de la Universidad de Stanford en San Francisco. Para lograr este premio, el artículo de Jakob fue un tema controvertido, bien definido, bien investigado y que tenía una posición clara sobre el tema junto con un argumento convincente.